campus life
School for robots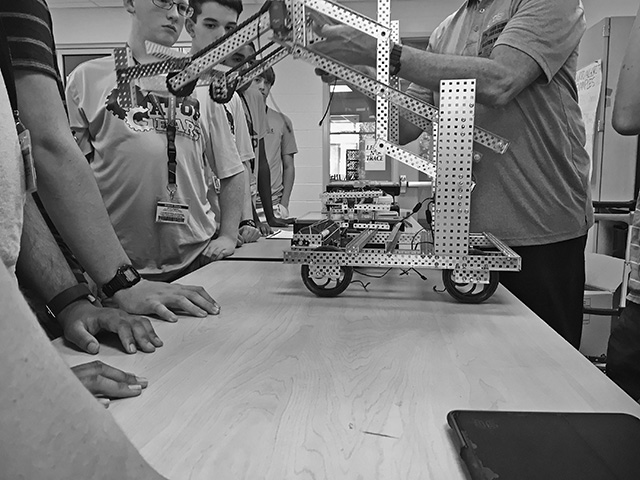 School for robots
高一 第738期

看中学生玩转机器人。 词数 367 建议阅读时间 7分钟

These days, even a student can build a robot.

In schools of Lexington, Massachusetts, US, robotics has grown in popularity over the past few years, and the district is devoting (投入) money to match the popularity. River Bluff High is one school where there is a lot of interest.